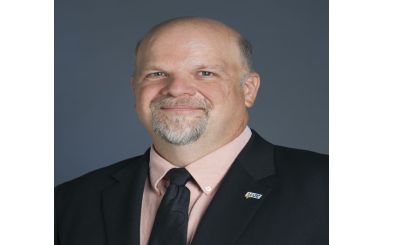 The next president of Lake Michigan College says he hopes to be settled in and ready to get to work in April. On Friday, the LMC Board of Trustees selected Dr. Trevor Kubatzke, the current Vice President of Student Services at Milwaukee Area Technical College, to take over for the retiring Dr. Bob Harrison. Kubatzke tells WSJM News us he believes strongly in the mission of community colleges.
"The community college in the community, it's the community's college," Kubatzke said. "So, we are there solely to serve our residents, to serve our businesses and industry, and make sure we're providing a quality workforce for the future, as well as providing that ground two years for students who do aspire to go on for further education."
Kubatzke also says it's a community college's job to meet local needs, and they're pretty unique in southwest Michigan.
"Two-year schools are more agile and more flexible to be responsive to our community employers and needs," Kubatzke said. "So, as new employers come up, we need to be there at the table to be sure we are providing the education to get the quality workforce that they need. If we do this right, we attract more business to our community."
Kubatzke is originally from a rural area near Freeport, Illinois. He's been married 28 years and has a daughter about to graduate from college. He's previously worked at colleges in Iowa, Illinois, and Michigan, and tells us he'll be focused on student success as LMC's next president. Kubatzke was one of 92 applications for the LMC position.