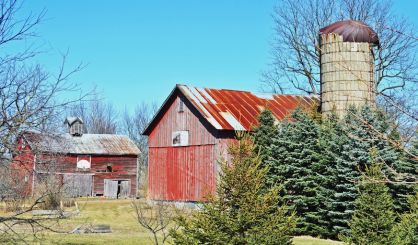 The Van Buren County Conservation District is gearing up to hold its annual Farming for the Future Conference next month. The district's Colleen Forestieri tells WSJM News the focus this year is mostly on cost savings, as many growers right now are struggling a bit due to low prices. However, conservation will also come up.
"We will have some conservation topics, like no-till and nutrient management topics, pollinator habitat for some of the specialty growers, but all of them will have a financial tie," Forestieri said.
Forestieri says this year's guest speaker is Scott Anderson, a South Dakota grain farmer and founder of CashCow Farmer. He'll talk about how growers can rethink their farm finances. The Farming for the Future Conference will be in Lawrence on March 8, and it's open to all farmers. To sign up, go to VanBurenCD.org.