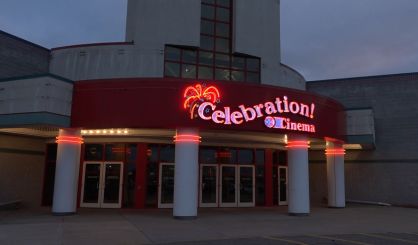 Celebration Cinema in Benton Harbor will start adding new luxury seats it its theater tomorrow. Chain spokesperson Steve VanWagoner tells WSJM News every single seat in the place is going to be replaced with a powered recliner.
"They're almost like a love seat," VanWagoner said. "They've got an armrest in between that can be folded up so two people can sit a little closer, or you can buy two seats and make it even bigger. They are power recliners, and they are state of the art."
The new seats will first be added to three auditoriums starting tomorrow, and they'll roll them out through around June. VanWagoner says the luxury seating will not affect prices, and the new additions will come with complete overhauls of each auditorium. The old seats in the theater will be completely replaced with these new seats.