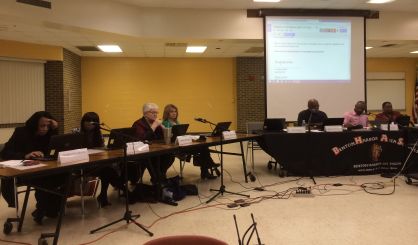 Within the next few weeks, the Benton Harbor Area Schools Board of Education could approve a resolution expressing its opposition to the possible closure of three district buildings by the state. Board President Joseph Taylor tells WSJM News the sticking point is whether the resolution should express support for a proposed state Senate bill to repeal Michigan's school reform law, eliminating the School Reform Office.
"That law would disavow the SRO," Taylor said. "So, it's a law going against the SRO. We don't want to make those statements, most of the board members, because we want to work with the SRO and allow them to do their job and give us their determination at the end of February or the beginning of March."
The SRO is the body deciding whether to close the STEAM Academy, the Dream Academy, and the International Academy. Taylor says some members want their resolution to focus more on local hardships and things being done to turn the schools around.