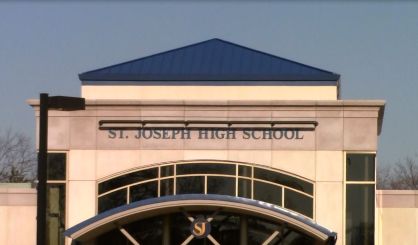 Monday is the big day at St. Joseph High School. That's when the Chicago Cubs will bring their World Series Trophy by for the public to see. Congressman Fred Upton, a Cubs fan, tells WSJM News he helped the owners of the team find a place to display the trophy.
"The Cubs reached out and said, 'Fred, there's a lot of Cubs fans over there in southwest Michigan. What do you think about us bringing the World Series Trophy?'" Upton said. "We reached out to a number of different folks, and we're anxious to see it at St. Joseph High School Monday morning."
The trophy will be at the high school field house from 9 a.m. to 10:30 a.m. Monday. A security team with the Cubs is working to make sure it's kept safe. Meanwhile, St. Joe Schools tells us they're working with local police to have officers on hand so the event is kept totally separate from the school day. After it leaves St. Joseph, the trophy will be whisked off to Kalamazoo.