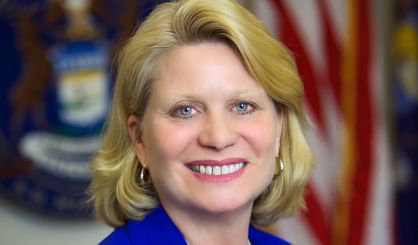 Michigan Secretary of State Ruth Johnson has issued a list of five recommendations that she says could be made to prevent voter fraud in elections. She sent the list to Vice President Mike Pence this week, as Pence is expected to head a special commission to investigate election issues.
First, Johnson suggests that the Social Security Administration make data on who has died available to elections officials. Secondly, she recommends Congress pass a law allowing a voter to be removed from the voting rolls if that person registers in another state. Johnson goes on to suggest the federal government allow states to verify non-citizens are not on the voter rolls, create an election crime database, and require a voting paper trail.
Johnson says voting accuracy has been a top priority since she became secretary of state in 2011. You can find her full letter to the vice president right here.