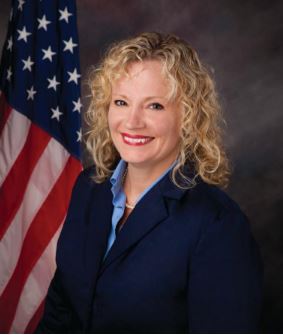 Michigan House Republicans have unveiled their action plan for 2017. State Representative Beth Griffin, of Mattawan, tells WSJM News she's excited some of her pet issues are included in the plan.
"What really appealed to me and resonated both with myself and my friends is I'm excited about the opportunities for increase rural broadband access, both for underserved areas and unserved areas," Griffin said.
Griffin says helping Michiganders get the skills they need to help business is another priority.
"We're already having some great discussions with people about what we can do to help job skills training match the jobs that are vacant," Griffin said.
Also on the agenda for Republicans in the state House is education funding, specifically for K-12. Other priorities include changing the state's no-fault auto insurance law, helping debt-ridden cities, and fixing the roads.