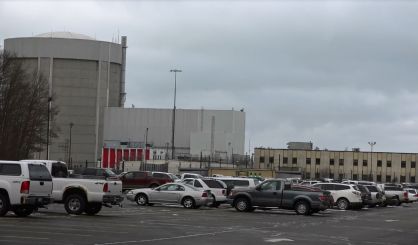 Kinexus is working to set up a committee of community stakeholders in Van Buren County to prepare for the closure of the Palisades nuclear power plant next year. The agency's Zachary Morris tells WSJM News the Van Buren County Commissioners this week voted to express its support of the new joint adjustment committee. Kinexus and Palisades owner Entergy will be partners in the committee.
"From here, we'll be working with the company to get the company to approve it, and we'll jointly work together to fill different spots on that committee as we go along," Morris said. "So, it's going to be both a Kinexus, community, and Kinexus joint venture."
Morris expects the committee will come up with plans to serve the 600 workers who will be displaced when Palisades closes in October of next year. They've got some time.
"One thing we don't want to do is wait until October of 2018 to say we'll do something," Morris said.
Morris says they could be looking at job training for some employees, or simple placement services. After all, Palisades workers tend to be highly skilled. The joint adjustment committee will also study the economic impact of the Palisades closure on Van Buren County.