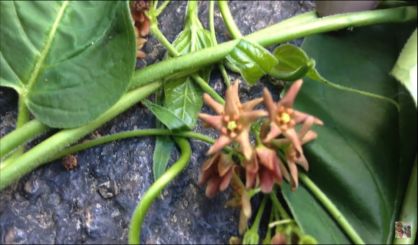 The Van Buren Conservation District is asking the public to keep its eyes peeled for an invasive vine posing a threat to monarch butterflies. The office's Eleanor Serocki tells WSJM News the swallow wort has two varieties.
"There's black swallow wort and there's pale swallow wort, and they're pretty similar, except for the color and the size of the flower," Serocki said.
Swallow wort can grow pretty much anywhere. You need to look out for dark, glossy leaves and tiny, 5-pointed flowers growing on the vine. If you see them, call the Van Buren Conservation District.
"We're really hoping this is one invasive species we can head off before it becomes too big of a problem," Serocki said.
Serocki tells us monarch butterfly caterpillars eat the swallow wort and it kills them. The plant comes to southwest Michigan from southern Europe. You can find out more about the swallow wort at www.misin.msu.edu, where you can also report it. Also, you can call the Van Buren Conservation District if you spot the invasive plant. The number is 657-4030.