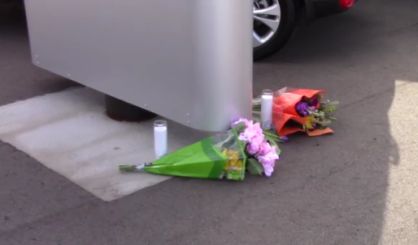 A candlelight vigil will be held for the one-year anniversary of a shooting rampage in southwestern Michigan that killed six people and wounded two others. Details about a permanent memorial to honor the victims and survivors will be released after Monday's vigil at Wings Event Center, formerly Wings Stadium, in Kalamazoo. Organizers say the multiyear project will include a physical monument.
The victims include Richard Smith of Mattawan and his son Tyler, both shot and killed at a car dealership on Stadium Drive. Also killed was Mary Lou Nye of Baroda outside the Cracker Barrel restaurant in Texas Township. During that shooting, the third of three allegedly carried out by Uber driver Jason Dalton, Mary Jo Nye, Barbara Hawthorne, and Dorothy Brown of Battle Creek were killed and 14-year-old Abigail Kopf was badly wounded. The first shooting said to have been carried out by Dalton targeted Tianna Carruthers at an apartment complex northeast of Kalamazoo in the afternoon of February 20, 2016.
Authorities have said Dalton carried out the attacks in between picking up passengers for Uber. He faces six counts of murder among a total of 16 charges, and remains in the Kalamazoo County Jail without bond. Police have quoted him as saying a "devil figure" on Uber's app was controlling him. His attorney has said Dalton is expected to plead insanity in his defense.
The Associated Press contributed to this report.
Image from a memorial on February 21, 2016 at the Kia dealership where Richard and Tyler Smith were killed.