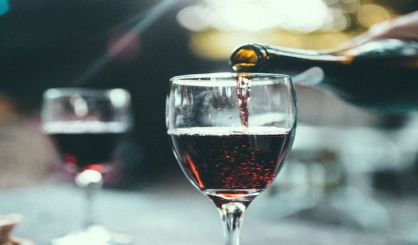 The Lake Michigan Wine Trail is marking 15 years of promoting the west Michigan wine industry. Executive Administrator Kathy Sturm tells WSJM News the wine trail began in 2002 with seven members and has grown quite a bit since then.
"It started out with just a small handful of wineries, and we have 21 wineries today," Sturm said.
The wine trail suggests noteworthy wineries throughout the region for visitors to check out. Sturm says folks can make a good day of it.
"You could come for the day and visit three, maybe four wineries, depending, and then be home in time to let the dog out," Sturm said.
Or, you could even make a week out of it and see all 21 wineries. Sturm says that since the Lake Michigan Wine Trail's creation, the  regional wine industry has gained respect and recognition.
"It has very distinct flavors, the wine makers are very exceptional, and people are now recognizing and appreciating the wine that is produced here in southwest Michigan," Sturm said.
The Lake Michigan Wine Trail will be marking its 15th anniversary all year. Sturm says special celebrations are still in the planning stage. You can find out more at MIWineTrail.com.