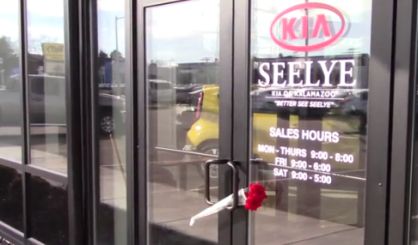 It's been a year now since six people were killed in a shooting spree around Kalamazoo, and still, the trial for the alleged shooter has not been scheduled. Jason Dalton was an Uber driver the night he's accused of the murders. He's told police the Uber app possessed him to go on the rampage. Kalamazoo County Prosecutor Jeff Getting told WKZO radio Dalton's attorney will try to get those statements struck at a hearing next month.
"Once that's been completed, we'll be able to schedule a trial date," Getting said. "I'm hopeful that it'll still be taking place yet this spring."
Dalton faces six counts of murder. His victims include a father and son shot at a car dealership, four women killed outside of a Cracker Barrel, a now-15-year-old girl who survived that same shooting, and a woman shot outside of a townhome who also survived.