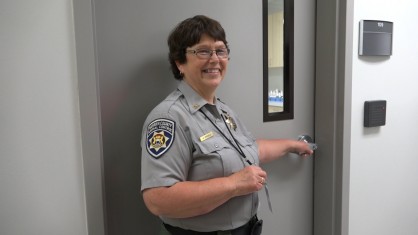 Berrien County Animal Control Director Val Grimes is retiring. She's been in charge at animal control for about 20 years now, and has more than 30 years of experience working with animals in southwest Michigan. Grimes tells WSJM News she started out with the Humane Society, and animals are just something she's always understood.
"I was a farm girl, and I had horses my whole life, and had all kinds of animal experience, with all the farm animals," Grimes said. "So, it just came kind of natural."
Now that the new animal control shelter is complete, Grimes tells us she knew it was time to step aside.
"The goal that I wanted was getting this building built, and I've done as much as I think I can do, and now it's time to turn over the reigns to someone else and let them run with it," Grimes said.
Grimes is also proud of her work to educate police, schools, community groups, and others about animal issues. She's going to travel and spend time with her grandkids. Grimes' last day will be March 31.