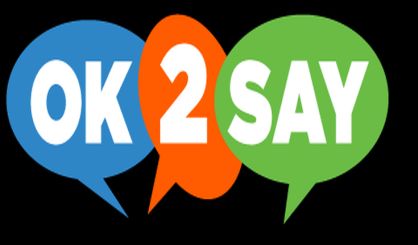 The Michigan attorney general's anti-bullying tipline OK2SAY is gaining in popularity. Spokeswoman Andrea Bitely tells WSJM News that in 2016, the program received nearly 34-hundred tips, up nearly 55% from 2015.
"Almost a thousand tips on bullying, we saw 560-plus tips on suicide threats, lots of tips related to depression, stress, and mental health," says Bitely. There were also 279 tips about cyberbullying. Bitely says when Attorney General Bill Schuette launched OK2SAY, his goal was to save one life. She says they are confident many have been saved because of the initiative.
"Just yesterday, there was a tip in Petoskey that led to police stepping and talking to kids at the high school, saying 'Don't do this.'"
Students can submit confidential tips by calling 855-565-2729, emailing ok2say@mi.gov, or texting OK2SAY by spelling it out with the numbers at 652729.