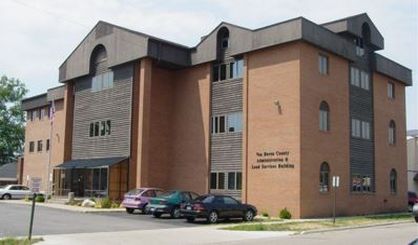 Evening tours of the Van Buren County Courthouse and Jail are now being offered starting next Thursday. Frank Hardester is the trial court administrator in Van Buren County and tells our newsroom the tours are being done to show people why they're asking for a millage to pay for upgrades.
"We have significant concerns as it relatest to safety and security for those that are working within our facility, but also with those that visit our facility," Hardester tells WSJM News.
The county is looking for $30 million for a 60,000 square foot addition. Evening tours at 6 p.m. will be offered March 16 and 30 and April 27. Those are in addition to tours at 10 a.m. and 1:30 p.m. on March 30 and April 27. The tours all begin at the front entrance of the courthouse.