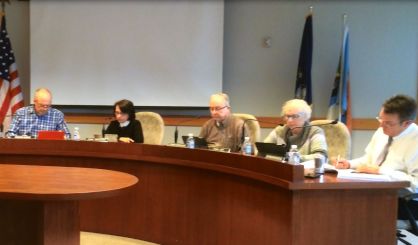 The question of what to do with Second Street near Lions Park Beach in St. Joseph appears to have been settled. At a Monday meeting, city commissioners voted to preserve Second Street as a public right of way, effectively rejecting a proposal from a local property owner to beautify the area and turn it into a walkway. Mayor Mike Garey told WSJM News he's not comfortable taking private money to make changes to a public street.
"We said that it will remain a public street with parking, as is," Garey said.
Garey told us he hopes the man who bought property on either side of the street with plans to build some houses will still proceed.
"There's nothing in the ordinances that's stopping him from building tomorrow morning," Garey said.
If the property owner had turned the street into a walkway, it essentially would have also been his driveway. City commissioners have balked at the idea for more than five years, concerned about preserving parking for beach goers. Residents nearby had the same concerns. Garey said he hopes to hear no further proposals from the property owner.