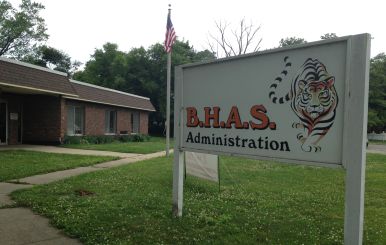 The deficit at Benton Harbor Area Schools has gone down. The district says it's been reduced by more than 39% in the last two years. That's a statistic cited in a resolution the board of education approved Tuesday night to oppose the threatened closure of three district buildings by the state. Superintendent Dr. Shelly Walker tells WSJM News the numbers show things are turning around.
"I think it reflects the direction we're headed in that we're purposeful," Walker said. "We're mindful, understand the work, we understand the expectations and the call, and we understand the difficulties that we're facing."
The resolution says the deficit faced by Benton Harbor Area Schools was $14.7 million in June of 2015, while it's projected to be $8.9 million at the end of this fiscal year. Walker notes the three buildings that had been facing closure have been given an 18 month break by the state with a new partnership agreement. Trustees will learn more about it on March 23.