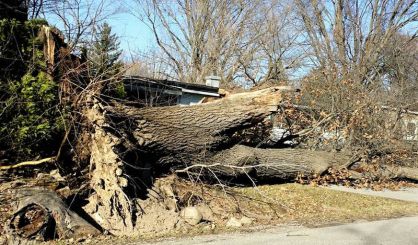 With power now restored for most Michiganders from last week's wind storms, many of those impacted are picking up the pieces. Experts say that means it's a busy time for scammers. Lori Conarton, with the Insurance Institute of Michigan, tells us most wind damage will be covered by insurance policies, however those who are renting properties may find themselves in a tough spot.
"They assume, maybe incorrectly, that their landlord will pay for any damage, and that's not the case," Conarton said. "The landlord's coverage will cover the building, the structure, but not the contents in it."
Conarton says scammers will just show up at your door following severe weather, offering to do repairs that aren't finished. She recommends getting your repair guys from friend and family recommendations. You can also check a particular company's standing with the Better Business Bureau.