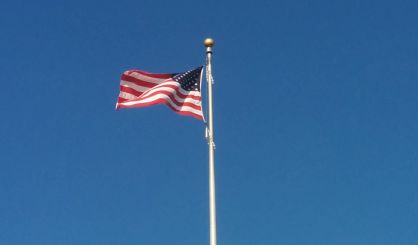 Everyone's welcome to come out on March 31 to see the Michigan Army National Guard engage in some training in Dowagiac. Guard Captain Ryan Kimball tells WSJM News about 50 guardsmen will board a Chinook helicopter as though they're really being mobilized.
"Going back in my days in Afghanistan, we'd do this for real," Kimball said. "So, if we're going out on a mission in country, we're most likely going to fly. Moving us by trucks isn't really a tactical way to move us on the battlefield. So, we will fly and do an air insertion into where ever our mission is going to be. These are tasks that we have to do, anyway, and this is part of the training cycle, getting ready."
Kimball tells us the soldiers will head to Grayling, and then return to Dowagiac a couple of days later. The training will be at 11 a.m. on Friday, March 31. Head to the Dowagiac municipal airport to check it out. It's right next to the armory.