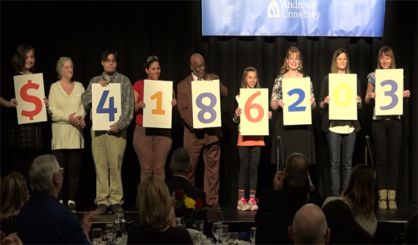 Individuals and businesses who helped the United Way of Southwest Michigan in the past year reach its fundraising goal have been saluted by the organization. It held its annual awards dinner Thursday at the Mendel Center, with President Anna Murphy noting the special work regional businesses each year to help.
"The United Way of Southwest Michigan fights for the health, education, and financial stability of every person in every community," Murphy said. "Without your belief in the United Way mission, we would not be able to stand in front of you today."
The United Way of Southwest Michigan this year raised more than $4,186,000 in 2016, a new record. The goal was $4 million. In 2015, it raised $3.8 million. Below is a list of all the award winners.