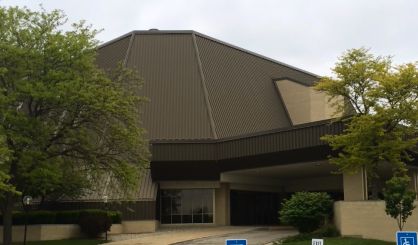 The Lake Michigan Foundation's takeover of the Economic Club of Southwestern Michigan will be a good thing for members, as well as the community at large, according to its new director. Mendel Center Executive Director Mike Nadolski is now taking on the title of Director of the Economic Club of Southwestern Michigan Speaker Series, and tells WSJM News he wants to leverage the Mendel Center's assets to made the economic club's guest speakers available to LMC students. He's thinking they can arrange for students to hear from economic club guests.
"It's really remarkable to have these world-class leaders, these amazing thought leaders, coming in, and to allow student access to them in a small room in a small setting where they're comfortable," Nadolski said. "It's much less intimidating and more likely to have meaningful conversations and sharing of ideas."
Nadolski also tells us members of the economic club will immediately receive membership benefits to the Mendel Center mainstage season, meaning they can get discounts on performances there. The Economic Club of Southwestern Michigan announced this week it's turning over all of its assets to the Lake Michigan College Foundation to ensure the program's long-term sustainability. The club has been around for 73 years.