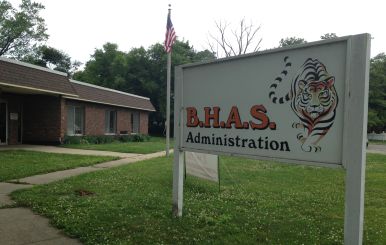 The new partnership agreement between Benton Harbor Area Schools and the state of Michigan is starting to come together. Benton Harbor Superintendent Dr. Shelly Walker tells WSJM News she's learning new things each day about how the partnership allowing three struggling schools in the district to stay open will look. She says the deal won't just be more state control.
"This is all district-driven," Walker said. "The benchmarks and the goals are district-driven. Now, we have to present rigor in those goals, and we have to present best practice."
Walker says the state will monitor what Benton Harbor Area Schools does to improve performance, while locally, the district will have to show results for the extra 18 months its three underperforming buildings have been given.
"They just are the tool or the entity that is saying, 'OK. Here's your last chance because the law says you should be closed,' and the law says that," Walker said.
Walker and some trustees will meet March 23 with state officials on the arrangement. She wants the deal finalized in early April. Walker notes the school district would no longer be able to function if the state did, in fact, shut down the Dream Academy, the STEAM Academy, and the International Academy.