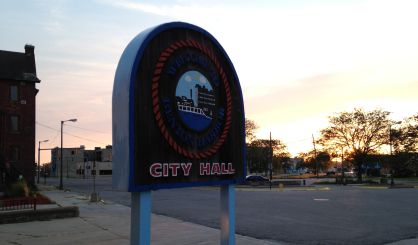 A committee of the Benton Harbor City Commission will soon take a look at how much the city manager should be allowed to spend before getting permission from the full body. On Monday, commissioners were asked to amend a 1950s ordinance setting the spending limit at $1,000. They're being asked to raise it to $5,000. City Manager Darwin Watson tells WSJM News all kinds of things the city has to purchase on a routine basis exceed the $1,000.
"If you've got tires on a loader, one tire on a loader is about $400," Watson said. "So, if you get a set of four, that's $1,600, and you have to go to the commission. If you get a tanker load of chlorine at the water plant, it's more than $1,000."
Right now, Watson actually is allowed to spend up to $5,000 without permission, but that's only because of an emergency manager order from a few years ago that will go away in July. If they don't update the ordinance, the old limit comes back. Commissioners Monday kicked the matter back to a committee for more review.