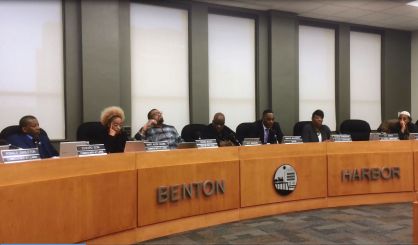 Should Benton Harbor City Commissioners be paid more for all the meetings they attend? That question could soon be decided by the city's compensation commission, now that the process of setting it up has begun. At a Monday meeting, city commissioners approved an appointment to the five-member body, which has not met since the mid-2000s. Mayor Marcus Muhammad tells WSJM News us he thought the matter should be discussed, and this gets the ball rolling.
"If there is to be any changes in the compensation of the city commission, then now is the time where the discussion will begin, but legally, there is a process put into place by the state of Michigan to make those changes," Muhammad said.
City commissioners used to be paid $50 per meeting, but the stipend was reduced to $25 during the financial emergency. If another four members are appointed to the compensation commission, they may consider restoring the previous amount. Mayor Muhammad Monday's action was not about increasing his pay to a living wage, which has come up at previous meetings.