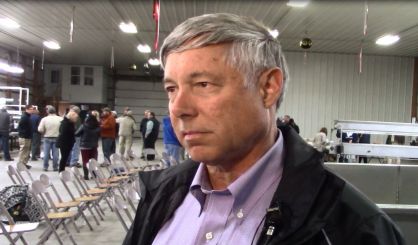 Congress will likely be hammering out a federal budget all the way through the summer, according to Congressman Fred Upton. He tells our newsroom President Trump's proposal to eliminate the Great Lakes Restoration Initiative, Meals on Wheels, AmeriCorps, and other popular programs should not be regarded as etched in stone just yet. Meals on Wheels, for example, is something Upton thinks Congress will preserve.
"I've helped deliver meals in our area, and I know a lot of volunteers that have done that," Upton said. "This is a program that has gotten very positive feedback from my colleagues. I can't believe that we'll see substantial cutbacks there."
Upton also thinks the Great Lakes funding will remain intact, as it is popular all across the Midwest. He says the rubber won't really hit the road on the budget until the House Appropriations Committee gets to work on it.