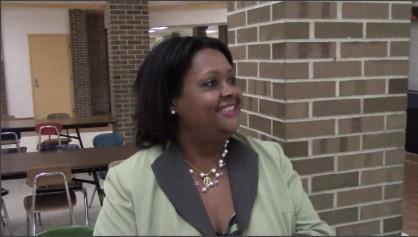 The Benton Harbor Areas Schools Board of Education has ranked Superintendent Dr. Shelly Walker as "effective." After a long day of meetings on Thursday, the board settled on a score of 75% for Walker during her performance evaluation. Board President Joseph Taylor told WSJM News he was satisfied.
"For me, it was simple," Taylor said. "I think we have more work to do, and that's why we were at the table tonight to create a new evaluation for next year so we can do better."
Some trustees want Walker to produce better communication and more student improvement. Her ranking was just above "minimally effective," which some noted may not have been looked on favorably by the Michigan Department of Education just as the district enters into its partnership agreement to keep three struggling buildings open. Taylor said he looks forward to continued progress. Walker has been on the job for just about a year.