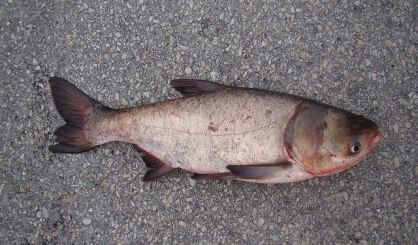 The Michigan Senate has once again spoken up on the matter of the Asian carp. It's approved a resolution from Senator John Proos asking the U.S. Army Corps of Engineers to implement immediate control technologies at Brandon Road Lock and Dam in Joliet, Illinois. Proos tells WSJM News that would be a good start.
"That's going to further help to eradicate the threat of the Asian carp and invasive species moving into the Great Lakes ecosystem," Proos said.
Proos says it's vital the federal government do more to fight the Asian carp. He tells us it would decimate Michigan's fishing and tourism industries if the invasive fish got into the Great Lakes. He's proposed similar resolutions each year he's been in the state Senate.