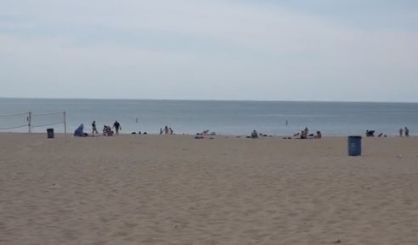 It's a sign of the season. Crews are now hard at work preparing Silver Beach in St. Joseph for the summer. Berrien County Parks Director Brian Bailey tells WSJM News they started last week with a goal of clearing some sand by the time people start heading to the beach.
"We like to get the parking lots opened up and the sidewalks opened up first thing," Bailey said. "During the winter, we maintain just a minimal area for fire trucks and ambulances to get into the park. This time of year, we get the entire park opened up from the sand."
Personnel who spend most of their time at Love Creek County Park throughout the winter are brought in to do the Silver Beach prep work. Bailey tells us they plan to have the snow fences removed by mid-April.