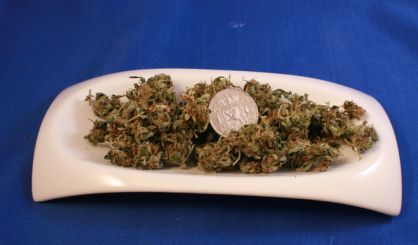 With Michigan considering the legalization of marijuana, a former White House drug policy adviser is telling the state to just say no. Kevin Sabet is head of the group Smart Approaches to Marijuana. He's in Detroit this week to discuss the impact of today's stronger, more potent pot. Sabet tells Michigan News Network it's worse than it used to be.
"It's a totally different ballgame, and we're increasingly worried about a special interest lobby, just like big tobacco, that is instead marijuana that is lobbying basically to get advantages in the marketplace," Sabet said.
Sabet is meeting with public health and law enforcement officials about the negative impact the new marijuana is having on communities. He says it's led to new problems in states like Washington and Colorado. They include high debt, more drugged driving crashes, and minors bringing the pot to school.