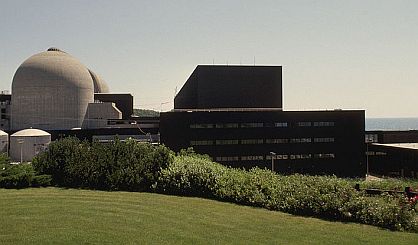 If you hear the Cook nuclear power plant emergency sirens going off this April Fool's Day, it's no prank. The Cook plant's Bill Schalk tells WSJM News they're doing their yearly extended siren test on Saturday, the first. The sirens will be sounded for three straight minutes.
"No, we don't joke around about nuclear preparedness, but it is going to be a siren test on April Fool's Day," Schalk said.
The three minute test will be around 1 p.m. In an actual emergency, the sirens would go off for three to five minutes. Usually, the sirens are tested for one minute each Saturday.