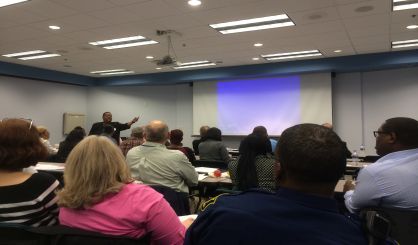 Leaders at Benton Harbor Area Schools and the state are a step closer to reaching their partnership agreement. A lengthy meeting was held Wednesday for details of the deal to be hammered out between not only the state and the schools, but also local community partners that will be involved. Superintendent Dr. Shelly Walker tells WSJM News those partners include Whirlpool, Lakeland, Andrews University, and Riverwood. They'll all work together to improve Benton Harbor Schools.
"I love the collaboration," Walker said. "I've got a community member partner who helps facilitate our meetings, I've got district employees helping to facilitate. I think the epitome of a partnership is the evidence of it, and not just the conversation about it, and I think in Benton Harbor, we're evidencing that partnership."
The school district must get that partnership agreement with the state in place by the end of April, which is a bit later than Walker originally wanted. That's because she wants to pursue the renewal of the sinking fund millage in early May unencumbered. It's possible the deal could be signed in in a couple of weeks. Local partners can submit their suggestions for showing progress by April 7.