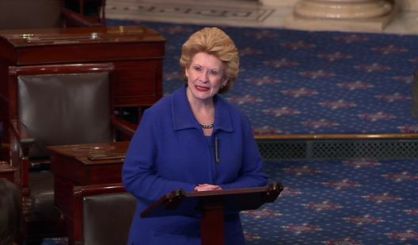 U.S. Senator Debbie Stabenow has announced legislation designed to help the manufacturing industry by requiring the federal government to buy American. She stopped at a military antenna manufacturer in Grand Haven Friday, and told WKZO News U.S. workers are hurt when the feds buy too many goods overseas.
"If we are making things here in America, the U.S. Department of Defense and federal government tax dollars should be buying those products so we are creating American jobs," Stabenow said.
Stabenow said national security could be threatened if the federal government is overly dependent on foreign goods. She tells us, in the last five years, $70 billion in tax money has gone to manufacturers overseas.