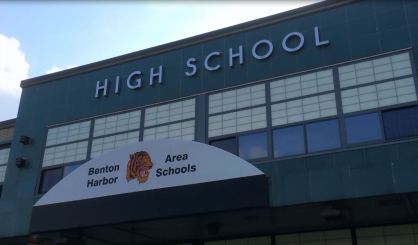 Benton Harbor School Trustees continue to hammer out their partnership agreement with the state. The district wants to seal the deal by the end of April to keep three previously-targeted buildings open, and School Board President Joseph Taylor tells WSJM News there's a back and forth going on over the final draft of the partnership.
"Right now, what the board is trying to do is get all of our ideas in play," Taylor said. "Some of those will be accepted, and I'm sure some will be taken away."
Trustees want to make sure test score improvement benchmarks are neither set too low nor too high for the district. At a Tuesday Meeting, Trustee Marletta Seats said, for example, she doesn't want to set the Dream Academy up to fail by expecting unrealistically rapid progress. However, all trustees are in agreement the district cannot be allowed to close. Taylor says the deadline for further input is April 7. The partnership agreement could be finalized at any point after that.