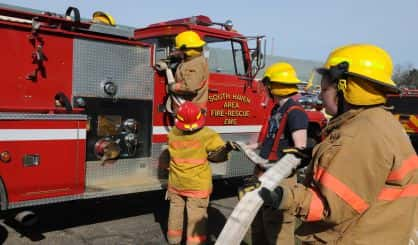 A fire truck has been donated to the Van Buren County ISD firefighting program, thanks to South Haven Area Emergency Services. Director Ron Wise tells WSJM News the 1980 Ford truck can help the students train in several ways. Local fire departments are big supporters of the tech center program.
"The VoTec Center has classes where they train high school students to be firefighters," Wise said. "They attend the same training that any firefighter in the state of Michigan attends, and at the end of the year, they will take a written and a practical exam. If they pass that, they will be certified as firefighters."
Wise says firefighters are harder to come by these days, so it's great to have a local education program to train them. The donated fire truck has been replaced with a 2003 model SHAES bought from Bangor.