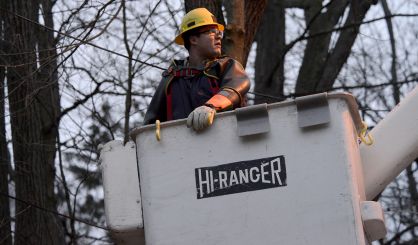 Utilities are gearing up to deal with possible power outages as a result of high winds on Thursday. Consumers Energy spokesperson Brian Wheeler tells WSJM News the company brings in hundreds of extra workers when outage situations arise.
"We've been spending this entire week preparing," Wheeler said. "We have crews that will be positioned to respond to outages if they happen. We're getting our resources into place, and we want the public to be aware and prepared as well."
Wheeler reminds everyone to charge up their phones, laptops, and whatever else they need. Also, keep around extra supplies in case of an outage. If your power goes down, call your utility, and by all means, stay away from downed power lines.