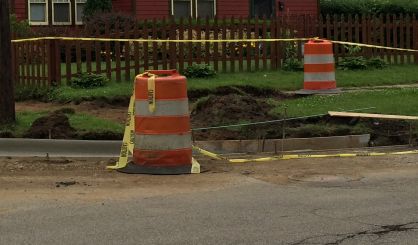 The Michigan Department of Transportation is warning drivers to be mindful of construction zones following an specially deadly 2016. Spokesperson Nick Schirripa tells WKZO News 17 people were killed in work zone crashes throughout the year. Most were the result of distracted driving.
"Distracted driving is kind of a new phenomenon," Schirripa said. "It is what we have been addressing for the better part of a decade now. People don't quite seem to get it yet."
Schirripa says construction zone fatalities on the road have been rising for a few years now. Schirripa urges drivers to ditch the cell phones when behind the wheel.