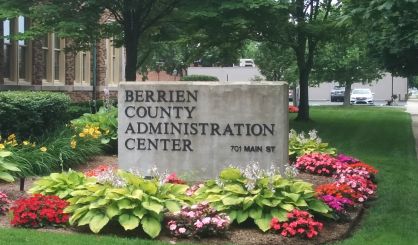 Berrien County Clerk Sharon Tyler is seeking a state grant to help pay for new elections equipment. She tells WSJM News the county board of commissioners has voted to let her proceed with seeking about $509,000 to get voting machines. She says it's time to upgrade.
"We are on basically an eight-track tape, an it's been a long time since we had eight-track tape usage," Tyler said.
Tyler says the new machines will have you fill in a dot, rather than connect a line. She went with machines that do not have built-in modems so they can't be hacked.
"People can feel safe when they vote that they will have secure elections and the integrity will be there," Tyler said.
Tyler is also seeking new ADA-compliant voting machines that have touch screens. She's aiming to get the equipment by November. When it's here, her office will be able to post results online faster, to a new website other than ElectionMagic. The county's current voting equipment is more than ten years old.