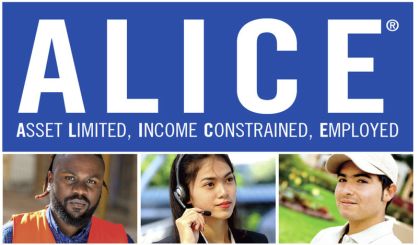 The United Way has compiled a report on the condition of working families in Michigan and found low-wage jobs are prevailing. United Way of Southwest Michigan Program Director Doug Ferrall tells WSJM they've identified a class of workers they're calling ALICE. That is, Asset Limited, Income Constrained, but still Employed. He says ALICE workers aren't poor. Yet, they have few assets, struggle with child care and healthcare, and are one emergency away from disaster.
"In the state of Michigan, it's those kind of mid level jobs, between the minimum wage and $20 an hour," Ferrall said. "Those are the jobs that are growing right now."
Ferrall says servers and retail workers may fall into that category, and the United Way is looking to spread awareness about how they can improve their situation. It can connect people who are temporarily struggling with short-term assistance, or it can connect them with training to do something else. Anyone interested can call 211. You can see the United Way ALICE report right here.