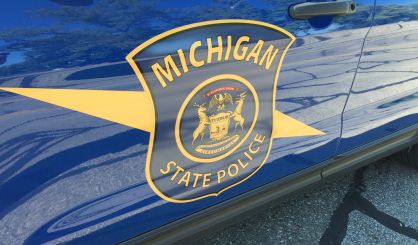 With Michigan State Police celebrating the department's 100th anniversary this month, the Fifth District headquarters in Paw Paw is planning an open house to show off some of its history. MSP First Lieutenant Dale Hinz tells WSJM News anyone can stop by the Paw Paw location from noon to 3 p.m. on Thursday, the 20th.
"We're going to have several displays for people to look at," Hinz said. "We're going to have a display by our emergency support team and some of their equipment, the Michigan State Police K9 Team, the Michigan State Police Marine Services Unit, the bomb squad. We're going to have a vintage patrol cars there, a 1957 Ford patrol vehicle."
Hinz says there's a whole lot of history to the Michigan State Police, and he's delighted to discuss it. Troopers will be on hand for the April 20 open house to chat with whoever stops by, and you can tour the building, which has been in used since the 1930s. Other MSP locations around the region will have open houses later in the year.