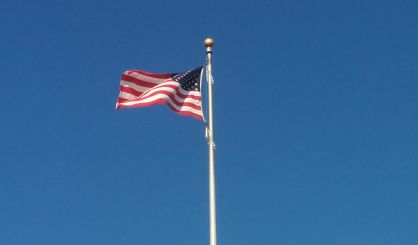 Talons Out Honor Flight, the group that takes veterans on free trips to Washington, D.C. to see war memorials, is planning its next trip for April 22. Vice President Dan Moyle tells WKZO News by the time it's finished, they will have taken more than 750 vets to Washington. He's hoping a big crowd comes to welcome the veterans back to Michigan at Kalamazoo Christian Middle School the night of the trip.
"As many people who want to come out and shake the hands of our heroes, and just welcome them back home," Moyle said. "It's almost as though they're coming home from war. People bring their flags."
The April 22 flight will be the first of two flights the group is planning for this year. You can find out more, and support the group, at TalonsOutHonorFlight.org.