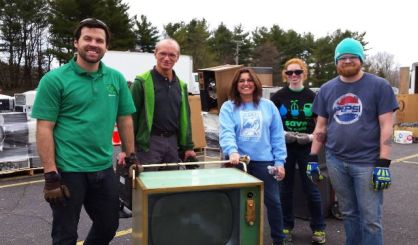 If you've got a bunch of junk piled up in your basement or garage and you'd like to have it recycled, this is your week. Berrien County Environmental Property Manager Jill Adams tells WSJM News the county is doing a Reduce, Reuse, Recycle event on Wednesday at Lake Michigan College. Lots of people always show up.
"This is our busiest event of the year," Adams said. "Last year, we had 685 cars come through in four hours. We do have up to about 75 volunteers each year helping to unload vehicles to get them through quickly."
You can drop off electronics, chemicals, medical waste, magazines, books, hard foam, shoes, eye glasses, bicycles, plastic grocery bags, and personal documents for shredding. There is a fee for TVs and computer monitors, but otherwise, the event is free. It'll be at the LMC Napier Avenue campus from 3 to 7 p.m.