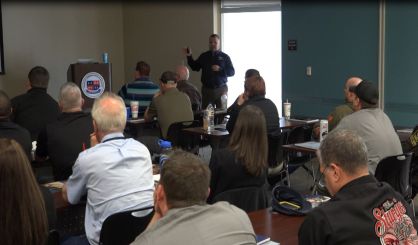 Deputies with the Berrien County Sheriff's Department have received some extra training on how to spot cases of animal cruelty. They spent Monday with Michael Gabrielson, of the Humane Society of the United States. He told WSJM News police officers often need a little extra info on what animal cruelty looks like in its various forms.
"This is not an area, generally, that law enforcement has a lot of training in, and what we're discovering now is there is a definite link between animal cruelty and other crimes," Gabrielson said.
They talked about cases of neglect, animal fighting rings, and just plain old cruelty. Gabrielson said, often, someone who would hurt an animal is also likely to hurt a person. The Humane Society offers the training sessions to police all across the country.