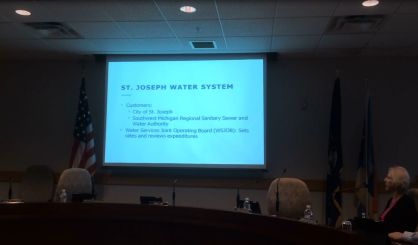 Some big water system improvements could soon be coming to the city of St. Joseph. On Monday, commissioners approved moving forward with a wide-ranging effort to update infrastructure, including pipes and the water plant. It'll be paid for with two bonds in 2018 and 2020, totaling about $14.6 million. City Commissioner Mary Goff tells WSJM News the project is needed.
"We're going to try to raise rates as gently as we can, but it has to be done," Goff said.
The city is seeking a low-interest loan from the Drinking Water Revolving Fund for the work, and the plan depends on that. It will mean a rate hike, working out to about a $11 to $16 increase in the average residential water bill.