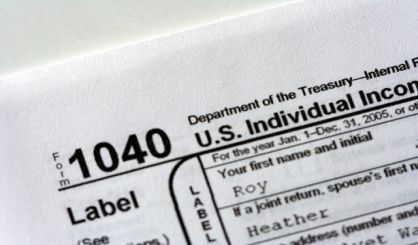 The IRS is pushing people to e-file their income tax returns for a variety of reasons. Spokesman Luis Garcia tells our newsroom one reason is the speed of getting your refund.
"If you file electronically and use direct deposit, you get your refund in about 21 days," says Garcia. "If you file by paper, and you request a paper check, you're looking at six to eight weeks."
He adds e-filing helps avoid mistakes. "With paper filing, you have a 20% chance of there being an error on your tax return. Conversely, if you use electronic filing, you have a less than 1% chance."
If you're worried about being audited, don't. Garcia says the chances of that are very slim for almost everyone. He adds in the event it does happen, it's never like it's portrayed by Hollywood and the IRS is willing to work with people to make sure everything is correct. The deadline to file this year is 11:59 p.m. on Tuesday, April 18. We will have more with Garcia Monday afternoon and on Tuesday.