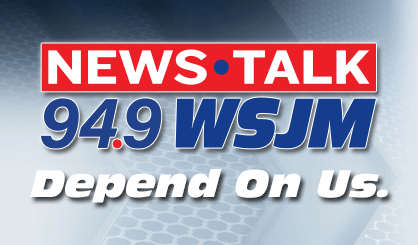 Prepare now for severe weather. That's the underlying message to Michigan Severe Weather Awareness Week, which started on Sunday. This has not been a normal spring, however, as we've already had tornadoes in the state. National Weather Service meteorologist Bill Marino admits it's an unusual year so far.
"We don't typically get a lot of severe weather (in West Michigan) until May, and so we're above normal in that sense," Marino says. Forecasters blame it on the Gulf of Mexico, which never cooled to lower than 73 degrees during the winter for the first time.
Niles Fire Captain Don Wise tells our partners at WNDU NewsCenter 16 that even with the best radar equipment available, severe weather can develop quickly and happen before warnings can be sounded. He says that's why it's vital for you to be ready.
"You need to have a plan, practice it so you can react very quickly, because time is of the essence," says Wise. If there's a tornado, get to the basement away from windows, or into the bathtub if you don't have a basement for shelter. Wise says it's a great idea to have an emergency kit in the house with flashlights and fresh batteries, a radio, water bottles and snacks and a first aid kit. Being a firefighter, he does not recommend the use of candles.