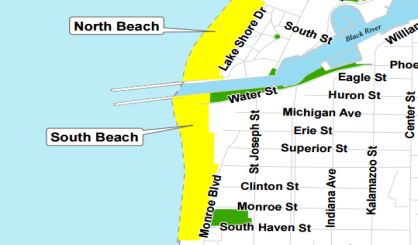 You don't have to worry about work at South Haven's North Beach messing up your summer plans. South Haven Public Works Director Bill Hunter tells WSJM News the improvements now underway will be done by Memorial Day.
"That one has a very tight deadline, and we're on top of it," Hunter said. "The contractors are in progress meetings, and it's right on schedule. We hope to be out of there before then."
The city is in the process of adding a beach access mat, a kayak launch, an updated children's play area, a boardwalk, shoreline stabilization, and parking lot improvements. In all, they're doing about $1 million of work at North Beach this year.