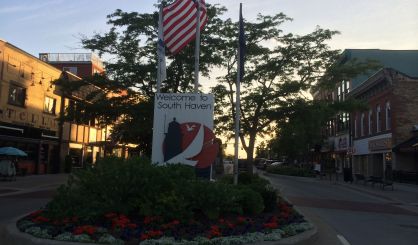 The next installment of the South Haven Speaker Series is coming up soon. Series President Mark Odland tells WSJM News they've invited Jack Lessenberry, a veteran Michigan political journalist, to stop by. He'll talk all about Michigan on May 4.
"Observing the state of Michigan for 40 years, observing the workings of government, and sharing with his audience his views of the things we could do here to make it an even better place to live," Odland said.
Odland tells us it should be a good discussion, as the South Haven Speaker Series allows plenty of time for folks to mingle with and question the guest. You may know Lessenberry from public radio where he does regular commentaries. The May 4 event starts at 7:30, and it's $10 to get in at LMC South Haven. To find out more, check out SouthHavenSpeakersSeries.org.