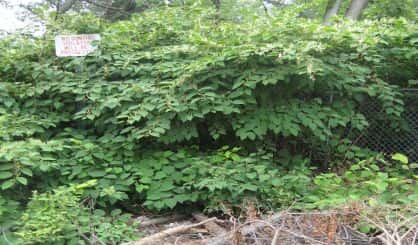 There will be a meeting next week in New Buffalo Township for residents to learn more about the Japanese knotweed and how to fight it. The invasive plant species has been quickly spreading around west Michigan, and the Berrien County Conservation District's Jared Harmon tells WSJM News that can lead to problems.
"It has the ability to grow through concrete," Harmon said. "This plant is from Asia. They brought it over for ornamental purposes, and it is very capable of growing through concrete because Japan is very volcanic. It can actually survive up to 20 years under the soil, and it will grow right through concrete."
At next week's meeting, folks will be filled in on how to spot Japanese knotweed and how to kill it so it doesn't come back. You're asked to register in advance, which you can do at the Berrien Conservation District's website. Here's a link. The meeting will be next Friday at 10:30 a.m. at the New Buffalo Township Library.