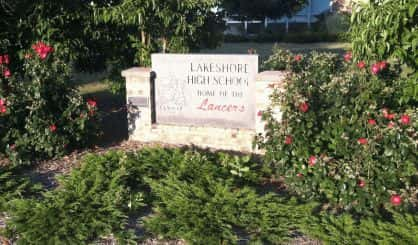 Lakeshore Schools could be pursuing another improvement bond. Superintendent Phil Freeman tells WSJM News he's proposing a more than $20 million bond for next year to complete upgrades proposed in a 2012 facilities study. The work would include reconstructed parking lots, door replacements, and lighting updates at the elementary and middle school buildings. Also, there's some work needed at the high school.
"We need to take another look at our auditorium," Freeman said. "Our last renovations there were quite a while ago. We're going to look at replacing some of the lighting and the sound system there, and remodel some of the remaining bathrooms that weren't remodeled under the bind in 2013."
Freeman tells us this is the second half of the work originally proposed in 2012. The first half was done with a more than $30 million bond in 2013. If this proposal goes through, Freeman says taxes would not go up. Details will be discussed at a meeting at the high school this Thursday at 7 p.m.