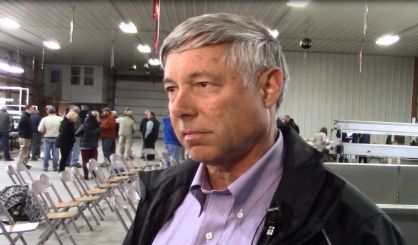 A government shutdown still looms as Congress gets ready to get back to work. WSJM News has been told by Congressman Fred Upton lawmakers will be back in Washington on Tuesday, and they have to get a continuing budget resolution passed or else April 28 brings a shutdown. We asked him if he's confident that can be avoided.
"I'm hopeful," Upton said. "Confident is a pretty good word, but my word is hopeful that we can avoid a government shutdown when Congress comes back to work next Tuesday."
What happens, however, depends on what winds up in the continuing resolution.
"We've got to see what's in it," Upton said. "For a number of us like me, I've said I'm not going to accept a cut to the National Institutes of Health for health research."
Upton says there have been proposed cuts to the NIH, which was supposed to get a big funding increase under his 21st Century Cures legislation approved last year. The continuing resolution would keep the government open through about October.